VELVET TOM
LOVER. LOSER. LEGEND.
"...as I apply my lips, teeth and tongue, everywhere"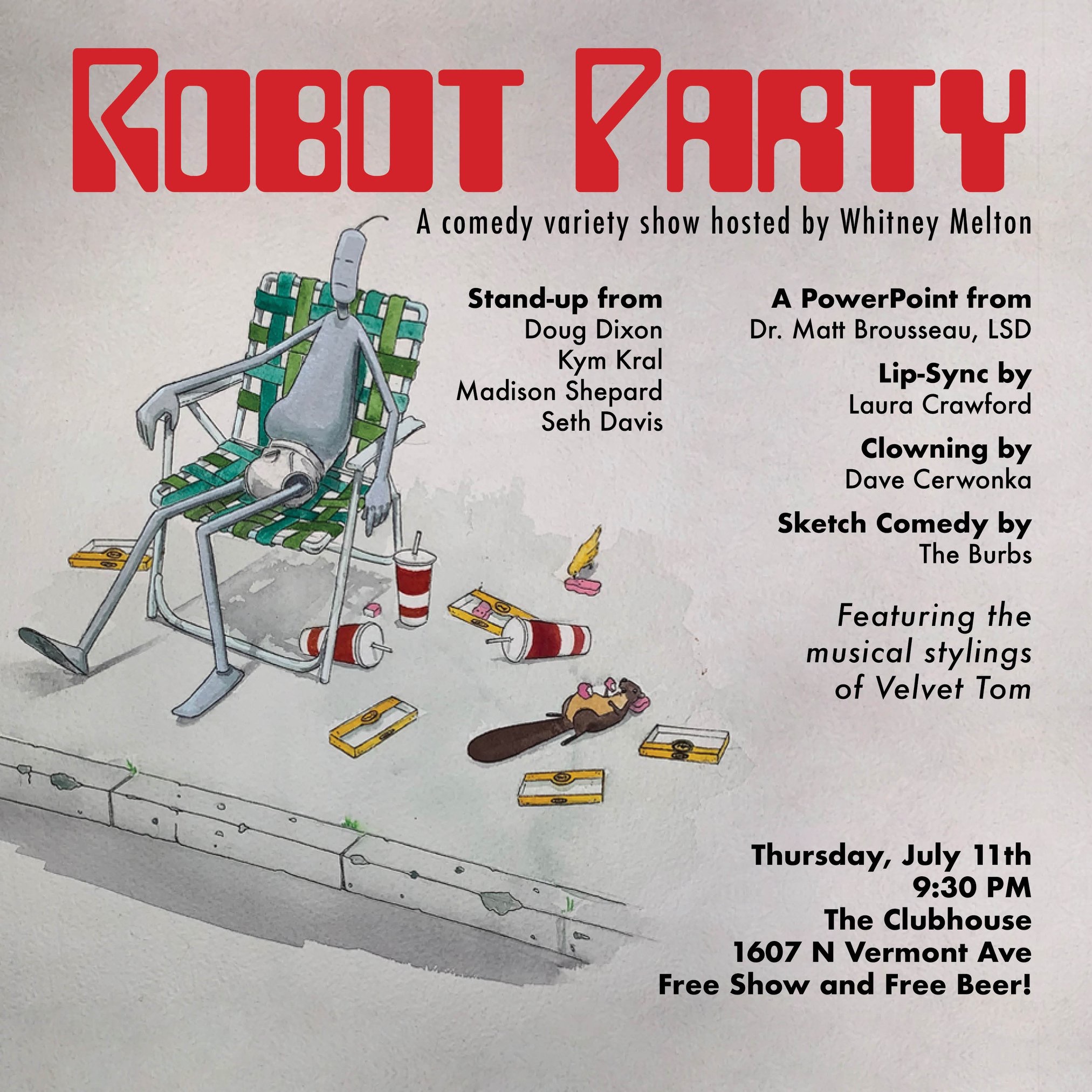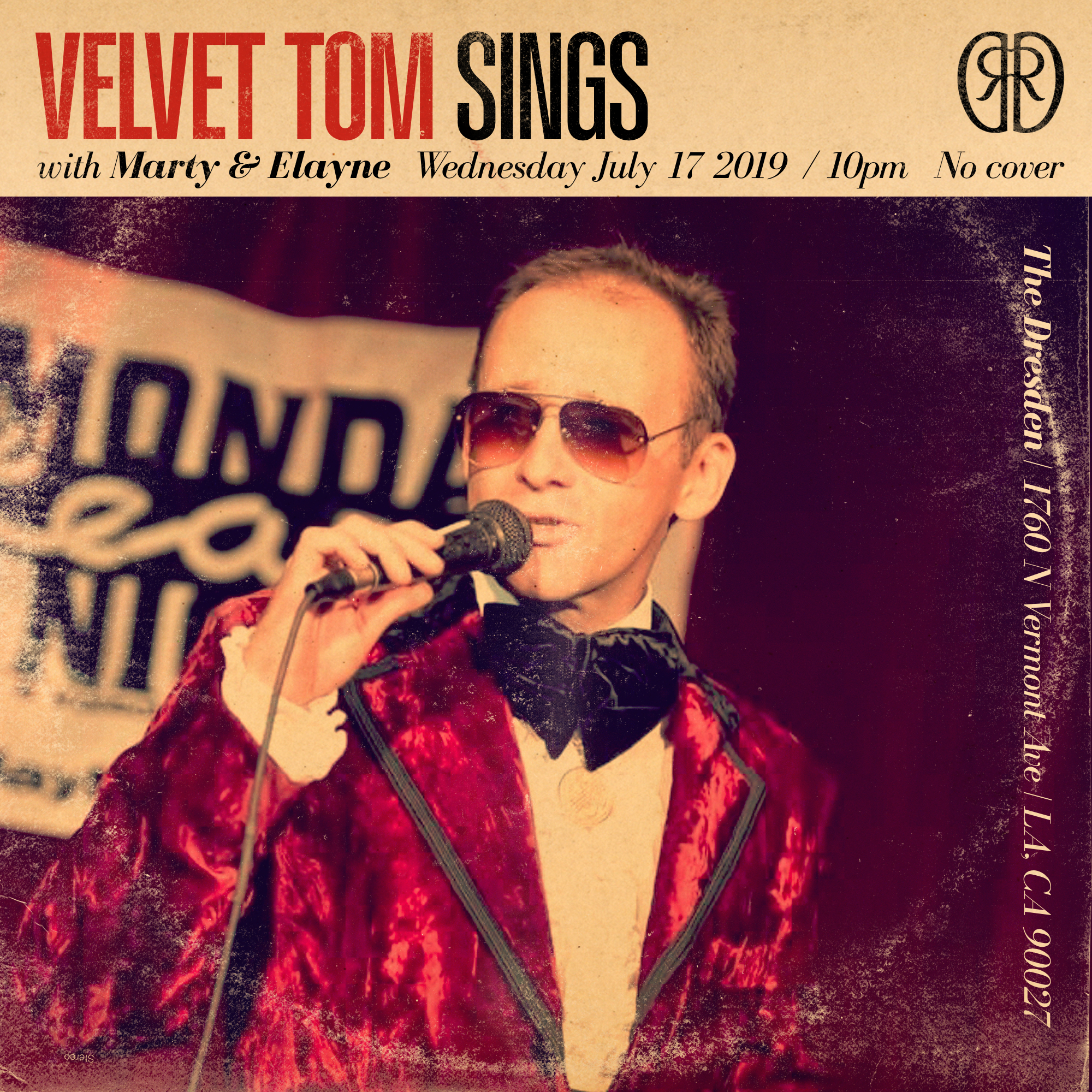 BIG JULY SHOWS!
Thursday, July 11th, The Clubhouse, LA
Well, it's that time of year again to congratulate me for living! It's my birthday! I host a monthly variety show with neighbor and friend Whitney Melton called Robot Party! This month falls on my very date of birth! Did I mention it's my birthday?! I'm THE GIFT! Anywho, it's a nutty, funny and bizarre show that gets weirder every month. Always a stellar line-up of LA's BEST! Watch us 'out-weird' June! FREE BEER! NO COVER! at a local Los Angeles comedy venue, The Clubhouse, See the flyer for details!
July 17th, The Dresden, LA
Los Feliz's premier performance venue!
Legendary Lounge Act Marty & Elayne (Roberts) have been going strong for almost 40 years at the historic Dresden in Los Feliz. Their longstanding residency has been featured in movies and other media. Due to their local success, they generously give back to other artists in the form of stage time! Velvet Tom attends the Tuesday night open mic with some regularity, and is regularly featured on their Wednesday night showcase, this Summer July 17th! It will be an evening of standards! Sharing the evening with me, is singer Jaz Persing! If you would like more information on how to see Velvet Tom or how Velvet Tom can host your special event Send VT a note and we'll go from there!