VELVET TOM
LOVER. LOSER. LEGEND.
"...as I apply my lips, teeth and tongue, everywhere"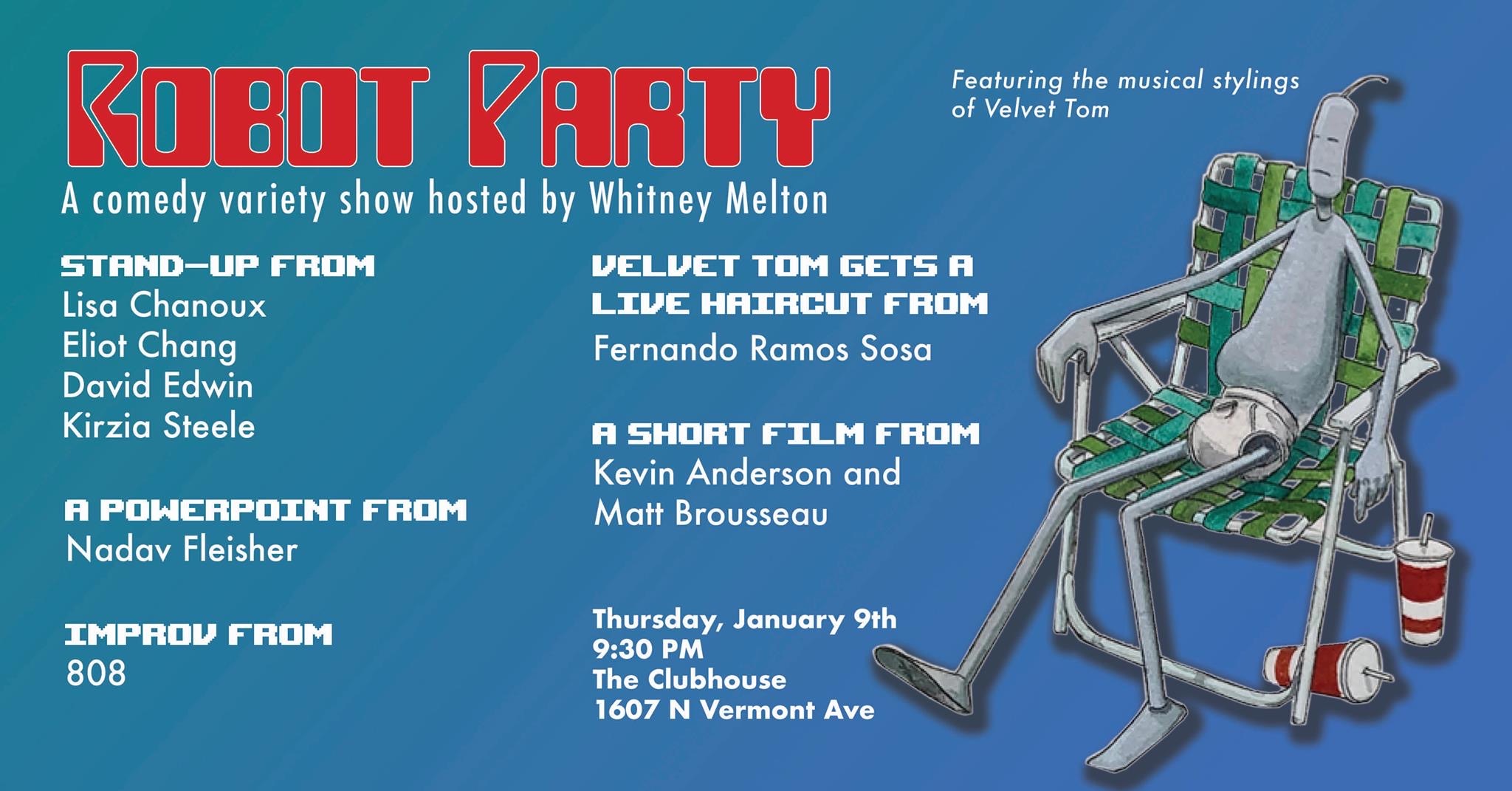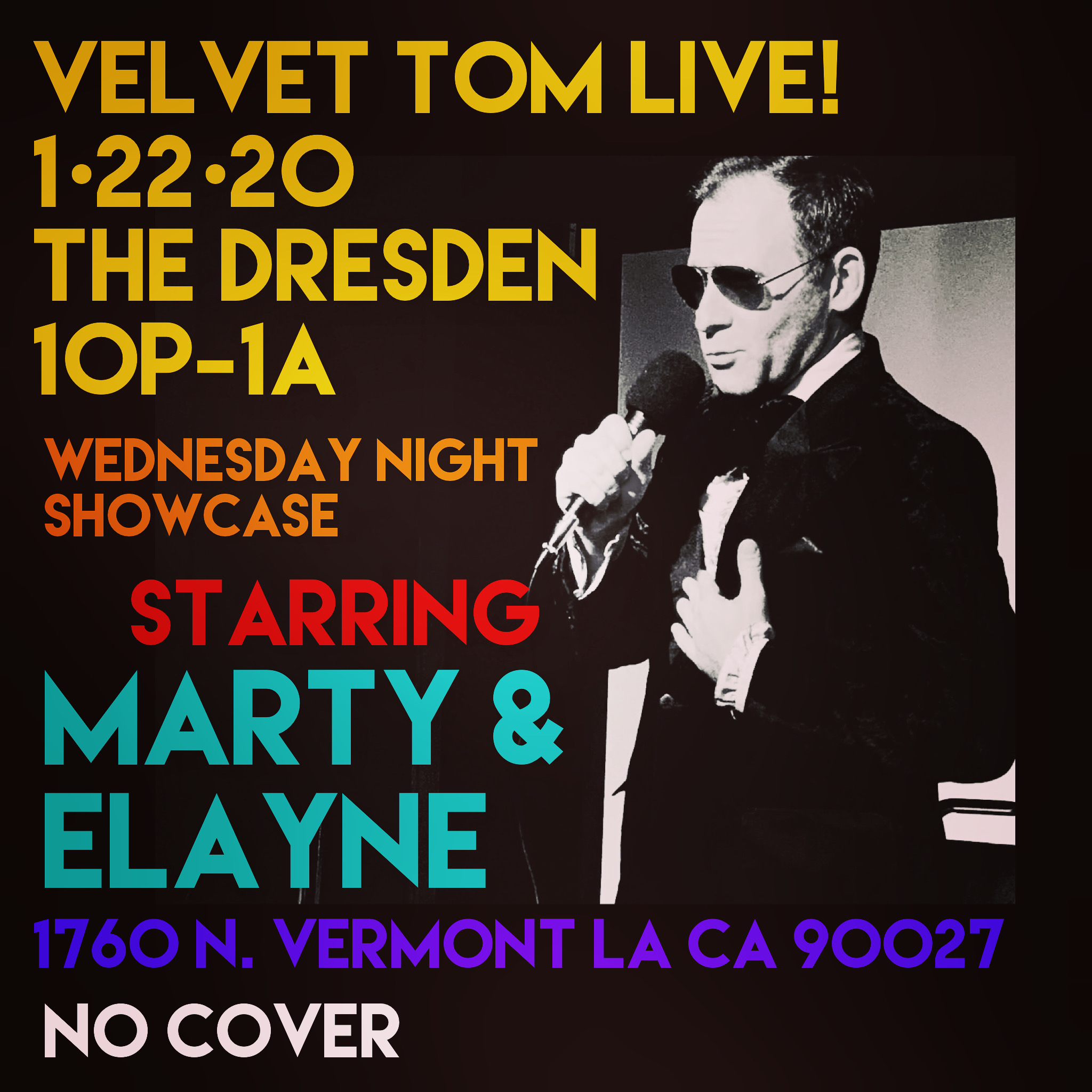 BIG SHOWS IN JANUARY 2020!
Thursday, Jan,9th, Robot Party at The Clubhouse, LA
As you have seen from my Instagram by now, I host a monthly variety show with neighbor, friend and comedian Whitney Melton called Robot Party! It's a nutty, funny and bizarre show that gets weirder and weirder every month. Always a stellar line-up of LA's BEST! Watch us 'out-weird' previous months! January, I get a haircut LIVE on stage, for a very special "self care" edition of RP! FREE BEER! NO COVER! BYOB and food! Donations accepted to pay the performers! at a local Los Angeles comedy venue, The Clubhouse! (next to the JONS on Vermont and H'wood BLVD.
Wednesday, January 22, 2020, The Dresden, Los Feliz, 10pm
Velvet Tom is back at The Dresden Bar, in historic Los Feliz. Wednesday is Showcase Night hosted by Resident Lounge Act, Marty & Elayne! 10pm we get started. NO COVER! Table seating with a 2 drink minimum! The bar is open with craft cocktails, and an endless supply of hooch! We picked this show up at the last minute, so come check us out! Much Love....
Now Booking Appearances for 2020 and Beyond
2020 Is already heating up with a special musical showcase at Dresden, in March! Negotiations are in place for a first ever performance at The Burlesque Hall of Fame in Las Vegas, NV in June 2020! Where will the rest of this year take VT? Only you can decide! Book Velvet Tom for your special event, or build an event around him! If you're looking for that special touch to your Casino/Vegas Night, Velvet Tom might just be the person you need! The versatility and flexibility of a Velvet Tom Show means a wide range of performance possibilities! Velvet Tom's premiere trio The Velours are available for your Saturday/Sunday night Cocktail party. Velvet Tom would love to be your Red Carpet Mystery Man! Let's make something happen!