VELVET TOM
LOVER. LOSER. LEGEND.
"...as I apply my lips, teeth and tongue, everywhere"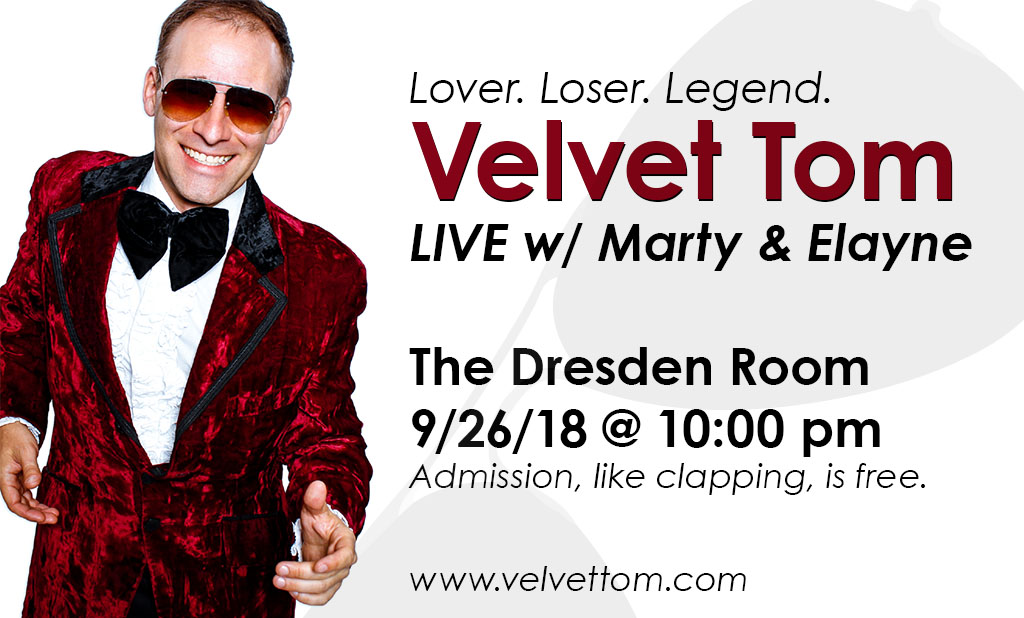 September 26th, the Dresden
Los Feliz's premier performance venue!
Legendary Lounge Act Marty & Elayne (Roberts) have been going strong for over 30 years at the historic Dresden in Los Feliz. Their longstanding residency has been featured in movies and other media. Due to their local success, they generously give back to other artists in the form of stage time! Velvet Tom has been attending the Tuesday night open mic with some regularity, and will be featured on their Wednesday night showcase, September 26th! It will be an evening standards! If you would like more information on how to see Velvet Tom or how Velvet Tom can host your next event Send VT a note about your needs, and we'll go from there!