VELVET TOM
LOVER. LOSER. LEGEND.
"...as I apply my lips, teeth and tongue, everywhere"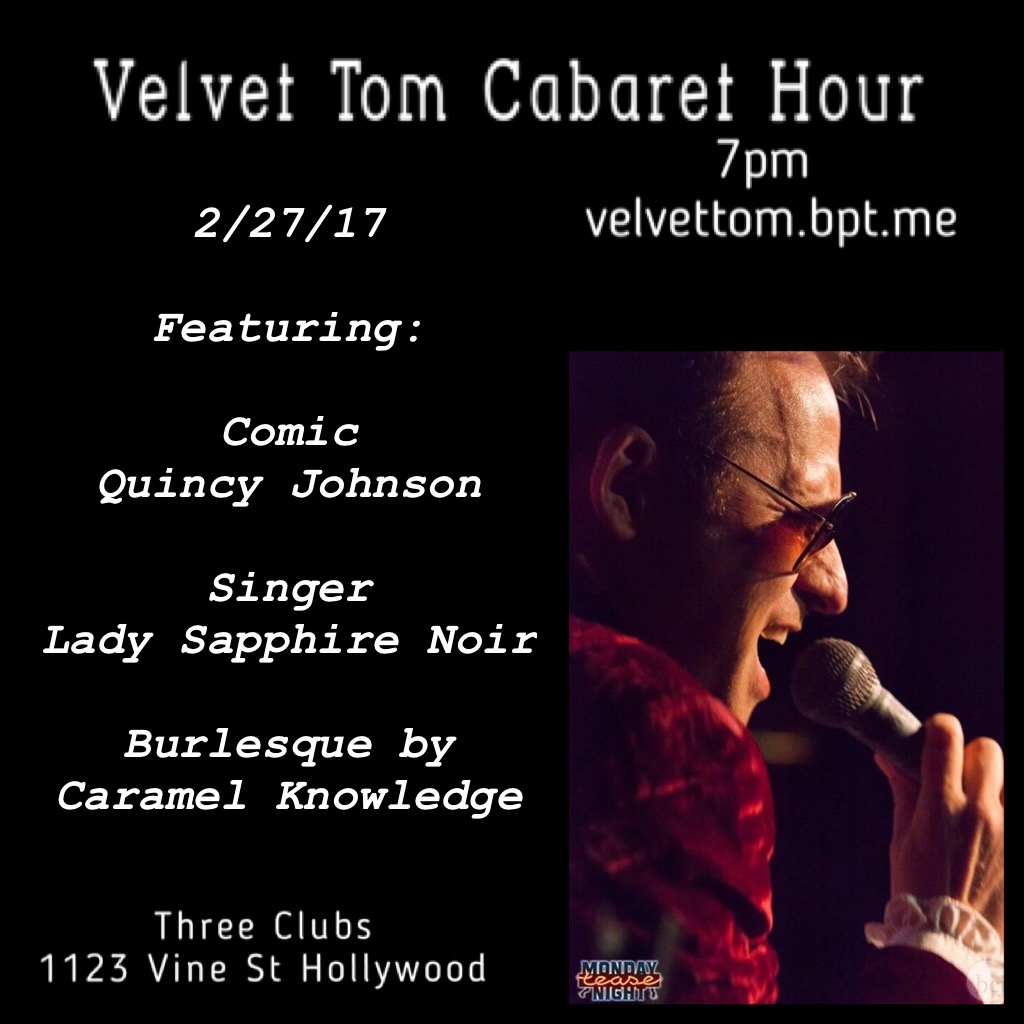 MONDAY, February 27TH
Monday Night Tease welcomes VT back for another installment of The Velvet Tom Cabaret Hour at Three Clubs  Hollywood!
Happy "We're All Gonna Be History" Month!! I'm your host, Velvet Tom!
The VTCH celebrates Black History Month, recognizing black entertainers with a night of LA's best black entertainers!
FEATURING:
Comic, Quincy Johnson
Singer, Lady Sapphire Noir
Burlesque by Caramel Knowledge
Velvet Tom Performs the music of Terence Trent D'Arby, Al Jarreau and Nat "King" Cole.
You MUST SEE this show!