VELVET TOM
LOVER. LOSER. LEGEND.
"...as I apply my lips, teeth and tongue, everywhere"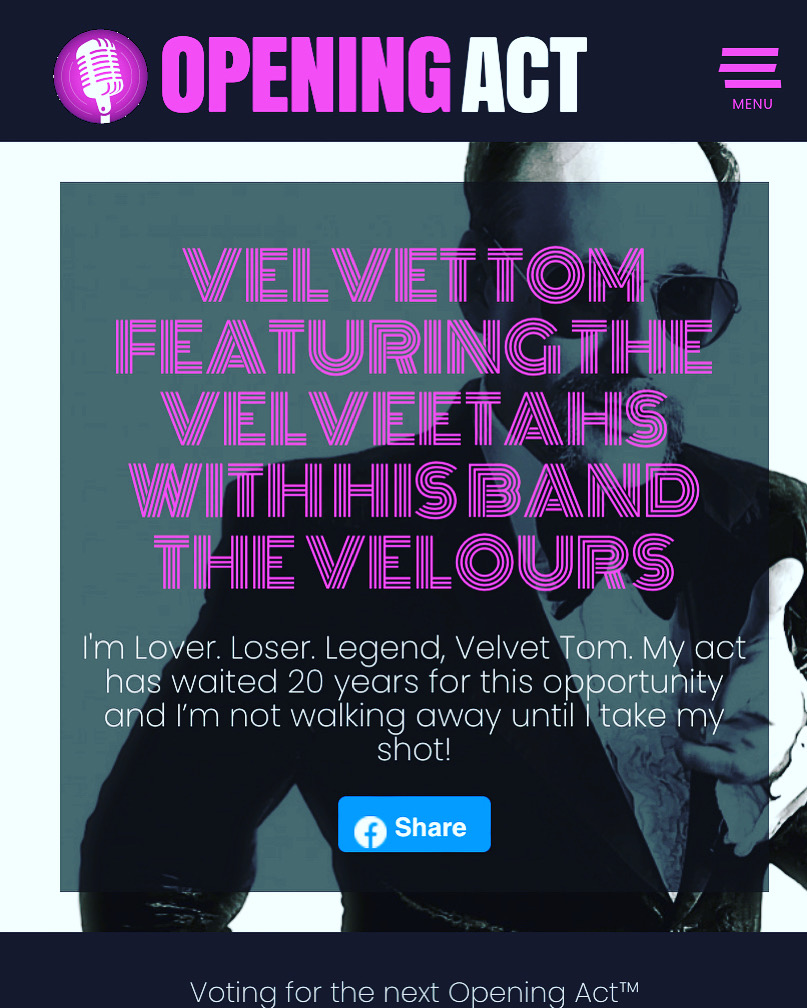 LISTEN TO MY PODCAST!
Episode 18 Catching Up With Velvet Tom
Where have I been? Take 17 minutes to find out! I talk, birthday, being a huge Opening Act, homeownership and MUCH, MUCH MORE!
Wanna hear the whole episode! Now you can go to The Podcast Page!
Voting Is Over
Thank you to all my family, friends and fans who supported my efforts to be this years Opening Act, with Audacy.com!
We finished 8th in our group! Out of hundreds of acts, I consider our finish in single digits something to be very proud of and just another Velvet reason to keep moving forward! Keep taking that journey with us!
Now Booking For The Holidays!
Hello SMARMY!
In case you didn't know, Halloween is already here, which means Christmas is JUST DAYS away!
Quick, book Velvet Tom, and his band for your intimate Holiday gathering! 'Tis the season of peace and love and I want to give you a piece of my love!
Message ME, today!