VELVET TOM
LOVER. LOSER. LEGEND.
"...as I apply my lips, teeth and tongue, everywhere"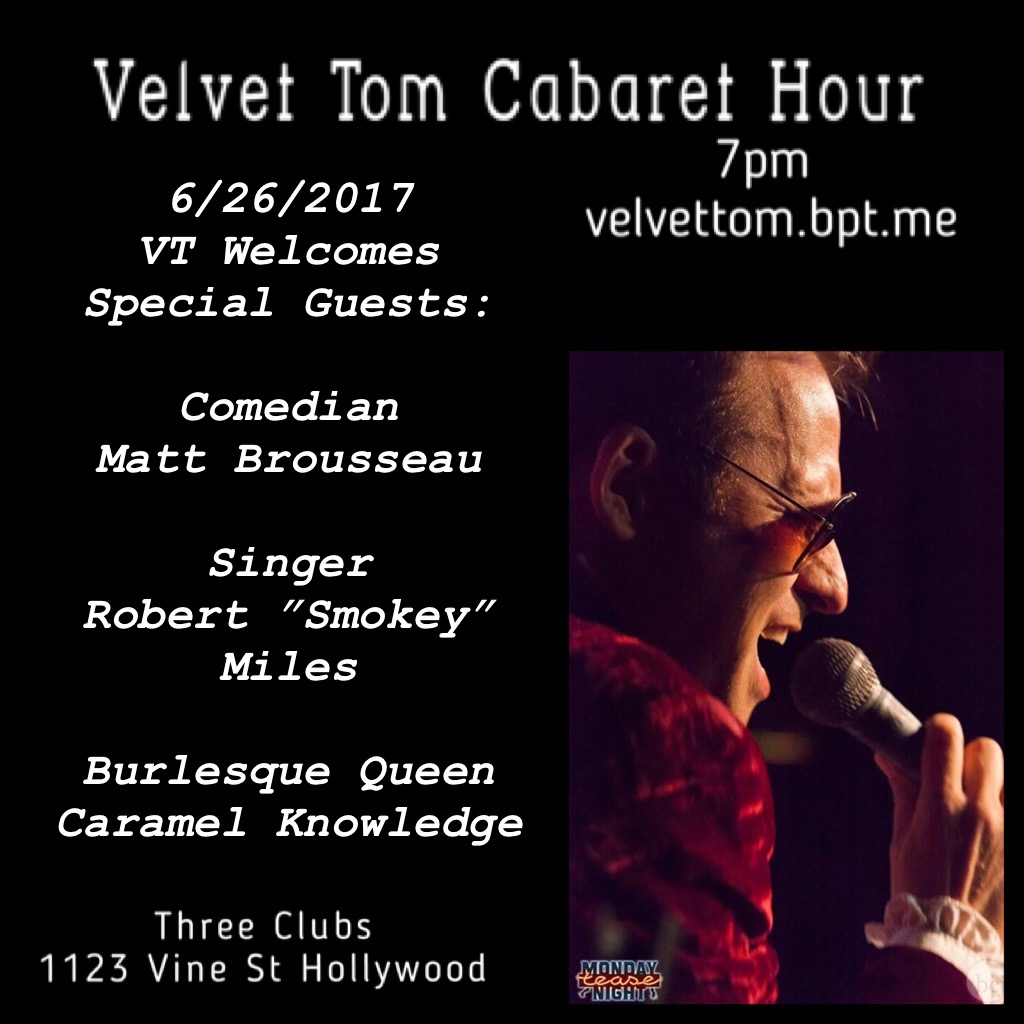 MONDAY, June 26th
Monday Night Tease welcomes VT back for another installment of The Velvet Tom Cabaret Hour at Three Clubs Hollywood!
Welcome to the June Boom! I'm your host, Velvet Tom!
THIS MONTH, TOM takes on FRANK!
Come Fly With Me on a musical journey of 'Ol' Blue Eyes' as sung by Velvet Tom, the 'other' blue-eyed crooning heartthrob!  June is busting out all over, and what better time then to sing some standards!? It's also #PrideMonth! A big shout out to my LGBTQ! Love is Love, people. See you at the show!
FEATURING Velvet Tom's Very Special Guests:
Comic: Matt Brousseau
Singer: Robert "Smokey" Miles
Burlesque by Caramel Knowledge!
You MUST SEE this show!