VELVET TOM
LOVER. LOSER. LEGEND.
"...as I apply my lips, teeth and tongue, everywhere"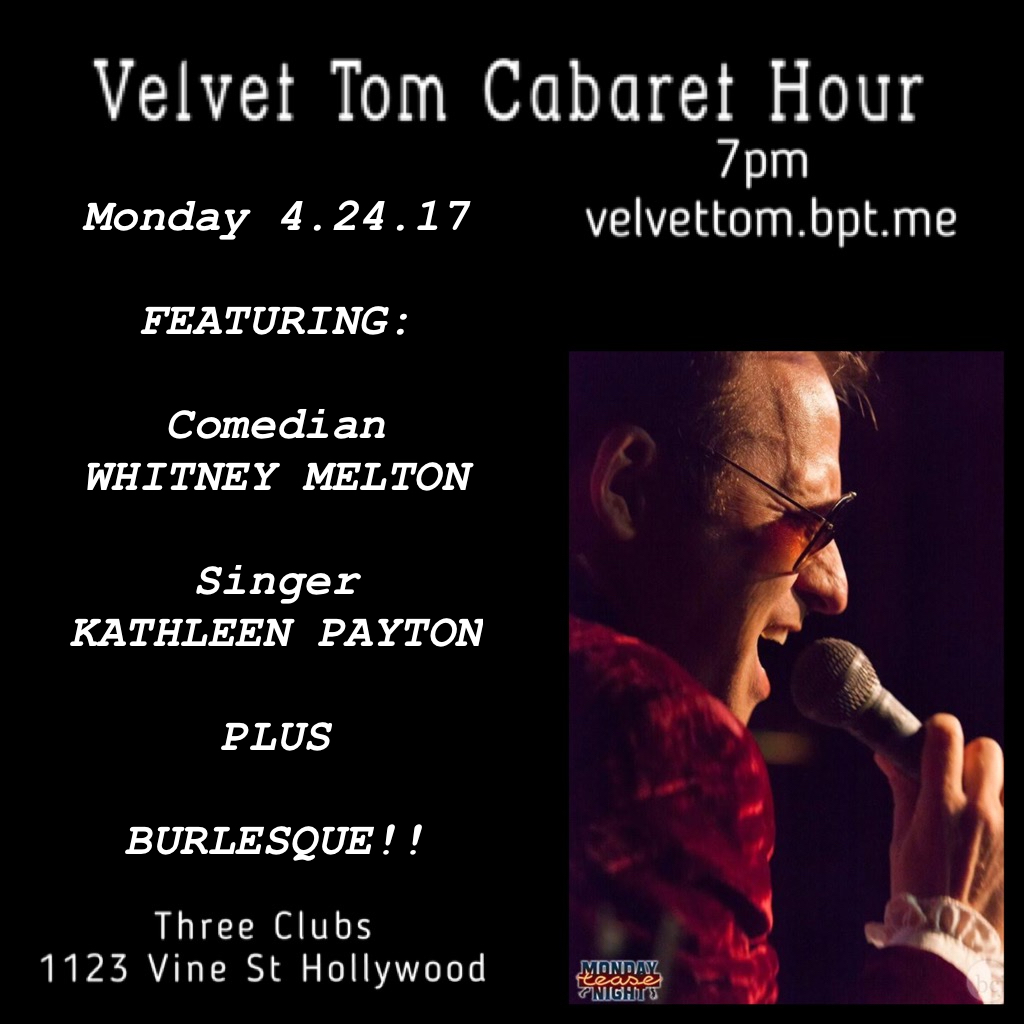 MONDAY, April 24TH
Monday Night Tease welcomes VT back for another installment of The Velvet Tom Cabaret Hour at Three Clubs  Hollywood!
Happy "Holy Miracles" Month!! I'm your host, Velvet Tom!
Sunday April 23rd, JESUS rises from the grave. Monday April 24th, Velvet Tom rises from a hangover. THIS MONTH, TOM takes on TOM! Velvet Tom features the music of Tom Jones, Tom Petty, Tom Waits and Tommy Two Tone! It should be a night of musical Tomedy.......pft.
FEATURING Velvet Tom's Very Special Guests:
Comic, Whitney Melton
Singer, Kathleen Payton
Burlesque!!
You MUST SEE this show!