VELVET TOM
LOVER. LOSER. LEGEND.
"...as I apply my lips, teeth and tongue, everywhere"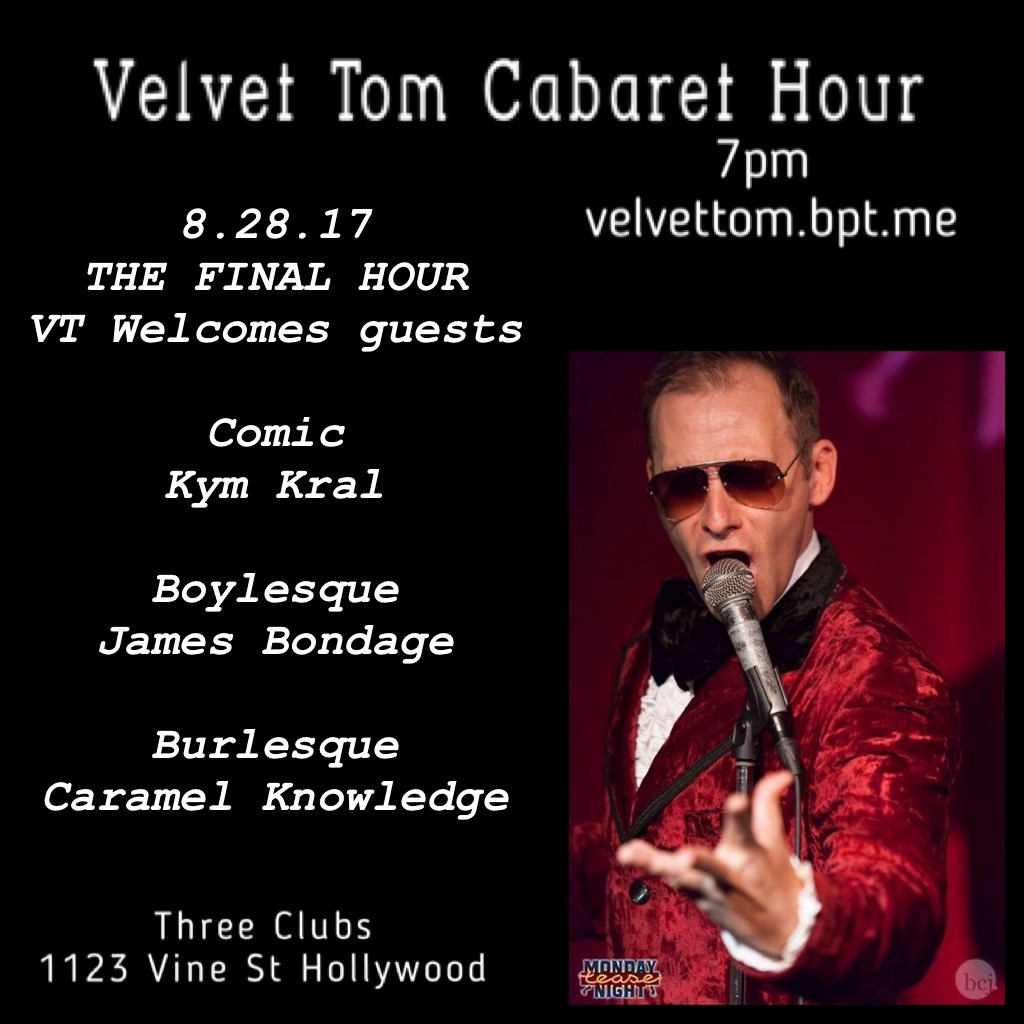 MONDAY, August 28th
Monday Night Tease welcomes VT back for THE FINAL installment of The Velvet Tom Cabaret Hour at Three Clubs Hollywood!
ECLIPES! IMPEACHMENT! RESIGNATION! I'm your host, Velvet Tom!
THIS MONTH, VT takes on Scott Bradlee and Post Modern Jukebox!
Scott Bradlee and the Postmodern Jukebox stole VT's bits and he's here to take them back! PMJ will take a hit like CREEP by Radiohead and turn it into and old Jazz or Blues number......SOUND FAMILIAR!? They have been doing these bits as a INTERNET SENSATION for ooooooooohhhh....TWO YEARS....IS THAT IT!? I've been rocking these bits since the 90's, Sugar! Come watch VT reclaim his former glory as the KING of the KOVER!
FEATURING Velvet Tom's Very Special Guests:
Comic Kym Kral
Boylesque James Bondage
Burlesque by Caramel Knowledge!
You MUST SEE this show!