VELVET TOM
LOVER. LOSER. LEGEND.
"...as I apply my lips, teeth and tongue, everywhere"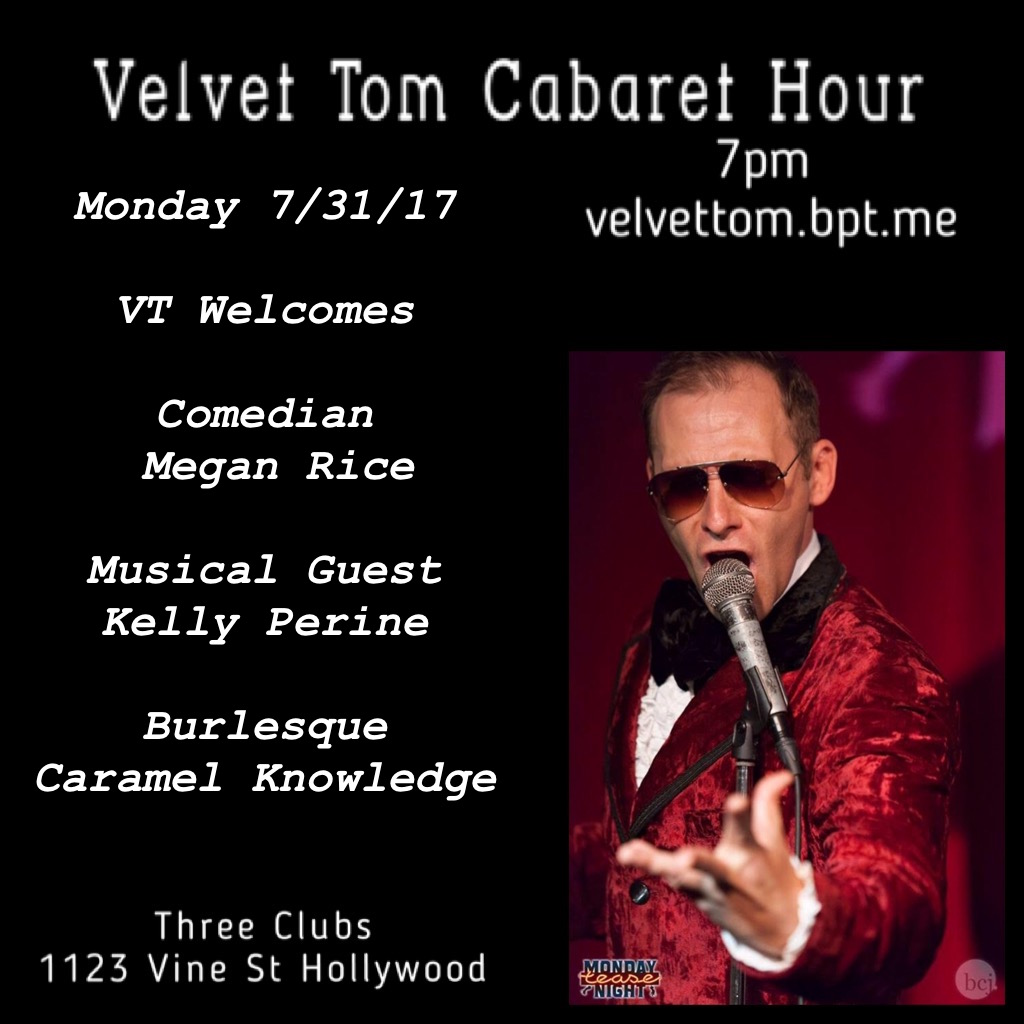 MONDAY, July 31st
Monday Night Tease welcomes VT back for another installment of The Velvet Tom Cabaret Hour at Three Clubs Hollywood!
HOLY SHIT! AMERICA IS STILL HERE! I'm your host, Velvet Tom!
THIS MONTH, VT takes on Harry Connick Jr!
Harry is a huge influence to VT, but I do enjoy taking the piss out of him from time to time! HE has a beautiful voice. I have a FAR SUPERIOR voice. So, I am going to sing the songs that made him wildly popular, while those songs, for me still go unrealized....alas, that's the recipe for making him my musical bitch, while he possibly walks away with a Daytime Emmy...who knows?
FEATURING Velvet Tom's Very Special Guests:
Comic: Megan Rice
Musical Guest: Kelly Perine
Burlesque by Caramel Knowledge!
You MUST SEE this show!