Complex Compilations. Mesmerizing Mash-Ups. Horny Harmonies.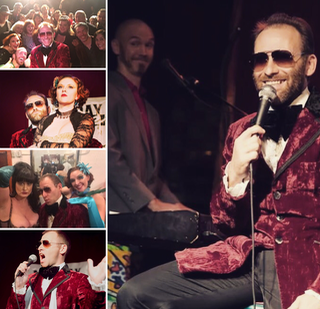 The Velvet Tom Cabaret Hour brings together the best of music, comedy and burlesque, to create an interactive variety show experience you won't forget!
Come see us at Three Clubs in Hollywood, or book us to perform at your venue. Velvet Tom is perfect for any number of events; concerts, comedy and music festivals, wedding receptions. Shouldn't that company take-over be set to music? Enter VT singing "Hit The Road Jack....". Speaking of hitting the road, we look forward to visiting your city!
Gwenevieve
 Future Ex-Wife
Gwenevieve is the current Mrs. Velvet Tom. Every show she threatens divorce and every show VT woos her with wine and quickies in the greenroom, convincing her to stay for one more gig, thus prolonging the inevitable.
Holden Schvantz
South African Überstar
Holden Schvantz is South Africa's finest illegal ivory tickler, this side of Cape Town. Velvet Tom heard Holden play piano in a "Casablanca Themed" restaurant in Johannesburg and just had to get him to the US, so VT imported him...in a shipping crate.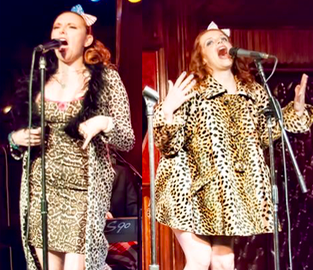 The Velveetahs
Back-up Singing Sensation
On occasion, Velvet Tom recruits his ex and future ex-wife to make up the horny harmonies you've grown so accustomed. With it, comes a double dose of drama. Newlywed Gwen is newly unsatisfied because she has to share the spotlight with VT's baby-mama Morgana, who had to hand their son over to Foster parents...who ironically, are named The Fosters.